NO SUPPORT IS

MORE RELIABLE THAN CONSULTATION
Hail! To all the big or small investors looking further to create a room on the land named Dubai that is prominent as business paradise that crimps guaranteed success under the right mentoring of us, we pledge to help you in setting up the businesses based on partnership or 100% owned company registration in UAE.
Indeed sight develops business insight and we help you in casting that, because it is the gateway to learn business setup or a company formation in Dubai. We helped many investors of small scale businesses by turning them into an affluent and helped them in taking a leap to the global platform through our wide range of services.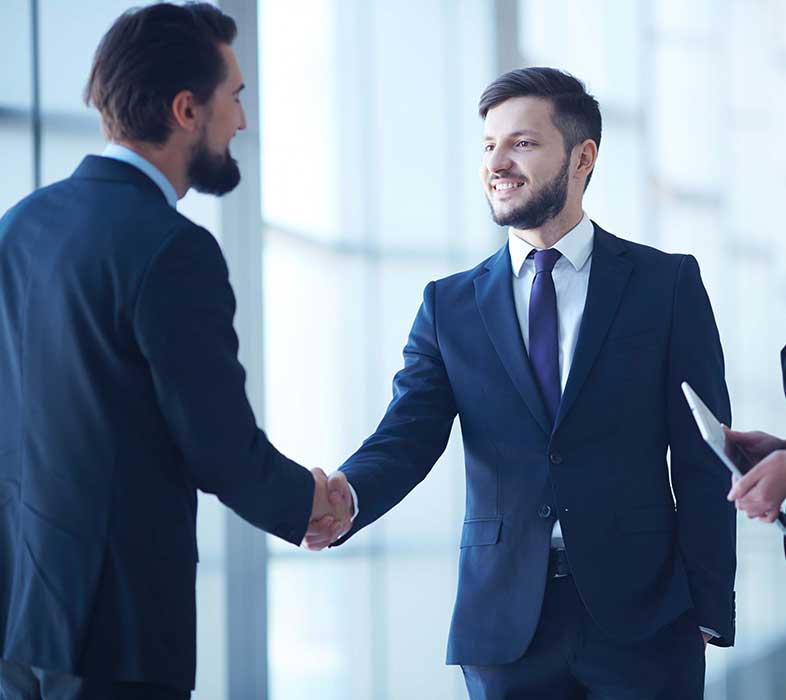 Bizgate Business Setup Services LLC is a reputed firm and prominent for facilitating and making things easy for the investors who want to make their business thrive without obstacles, we serve diligently the cause of professional company setup in UAE.
We are business consultant cum business analyst and we not only put across solutions face to face but we use other sources for transparent communication using all the possible contemporary means like emails, facsimile, voice and video chat etc. to eliminate any possible communication gap and this helps our client's business to take a leap to next level. We know sometimes the situations are intricate and for this we believe in working on solution in bits, on many different parts, so the investors may relax over every possible angle for regional or foreign branch company setup in Dubai. Being consultant we have made the company setup very easy to understand through the visual information included in our professional reports based to the requirements like business setup in Dubai with instalment package, offshore company with local bank account, trading company registration with sharing offices and branch license registration in UAE etc.
We support investors in all across the UAE for the business setup consulting and finance consulting based to the requirement that suits their demand. In simple, our motive is to serve investors in such a way that even in their physical absence for any reason their business may thrive well as we believe in mutual understanding and growth.
We earned success not on the basis of work history but the traits that are the reason for the most of the business coming through referrals. The following traits distinguish us from others:
LET'S TALK ABOUT YOUR BUSINESS
GET
20%

OFF TODAYS OFFER
SETUP YOUR BUSINESS
BIZGATES - A ONE STOP SOLUTION FOR ALL YOUR BUSINESS NEEDS
Kaushal Goyal
Bizgate is highly experienced in business setup services ,there team is very supportive ,full of knowledge & committed to their time lines .We have registered our LLC Company with them and we are very happy that the way their team has delivered their dedicated services & support. Highly recommended for any kind of business setup services .
Kiran J Nayak
In a day when customer service doesn't to measure up to what it used to be ,it is indeed refreshing to work with an organization that not only understands but practices what exemplary customer service should be .Ammar and his team went above and beyond to simply the process was well explained to us leaving no grey areas or doubts whatsoever .In today's cut throat competitive business arena it's a rare sight that you come across such a large and small, have a lot to learn from you .Thank you again…
Mussie Desta
I was trying to start my own business and was looking for a company that has the best knowledge of UAE rules & regulation for trade license .BIZGATE BUSINESS SETUP helped me to setup my company, obtaining visas for my employees ,bank account opening etc. the best thing about them is that they always have clear answers and suggestions to my question & requirements .They have saved my time & money both with their best services that just shows how much they are experience in their work and knowledge.
Complete exemption
from corporate tax
Possible to operate from UAE
No Capital requirements
No currency restrictions
Employment visa processing made simple
Repatriation of profits and capital
No audit requirements
Minimum responsibility and maximum benefits
2 Persons can open up an LLC
The maximum number persons or employees an LLC can have is 50
If you want to open an LLC in Dubai then you have to invest a minimum of AED 300,000/- or USD 81,744/- which is abysmally when compared to the higher forms of organization set ups.
If you want to open an LLC in emirates other than Dubai, then the capital requirement is further down to AED 150,000/- or USD 40, 872/-
Draft the MOA and AOA
Help in obtaining approval from DED
Registering the company name
Acquiring out an office space